Access Reader
(RX211)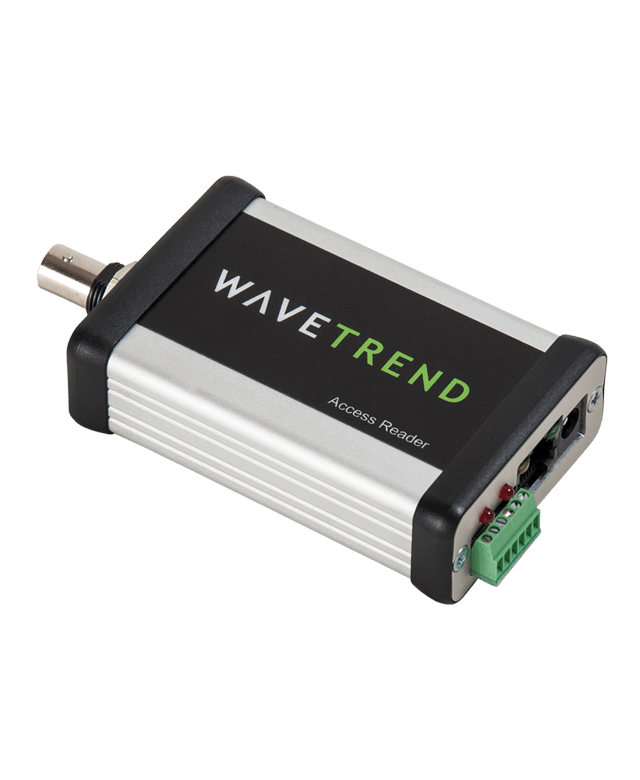 Download product information sheet
Access Reader (RX211)
Tracetec's RX211 is an Active RFID Reader that adds the benefits of real time location to access control offered by many passive RFID based systems. Supporting a Wiegand interface, the RX211 can be specified as part of a new access control system or can be a drop-in replacement in existing systems where real time location is desired.
The RX211 has a pair of relays that can be used in conjunction with mag locks or similar to provide a local access solution. Relays also make the device suitable for proximity alarm systems, such as vehicle collision avoidance.
The RX211 has the potential to store up to 300 Tags in an internal database, so can be used as a standalone device or whilst connected to a host computer with suitable application software.
Tag data and Reader status information is communicated to application software enabling complete management of all tagged assets and the automation of business decisions about them based on accurate and real-time knowledge of their location.
Tracetec's RX211 Reader:
• Detects and decodes RFID signals from all of Tracetec's range of Active RFID Tags.
• Sends decoded Tag & associated metadata to a host computer via Wiegand, RS485, RS232, or USB interfaces.
• Can be dynamically configured over RS485, RS232 and USB interfaces.
• Can be powered directly via USB, or via external power when using Wiegand, RS485 and RS232 interfaces.
• Supports a range of different Antennas, from directly connected to cabled options.
• Can detect Wavetrend Active RFID Tags up to 150m, subject to the appropriate Antenna being fitted to the unit.
• Supports standalone mode for up to 300 Tags
• Has 2 x NO/NC relays that can be triggered by a variety of configurable events for detection of single Tags or groups of Tags.